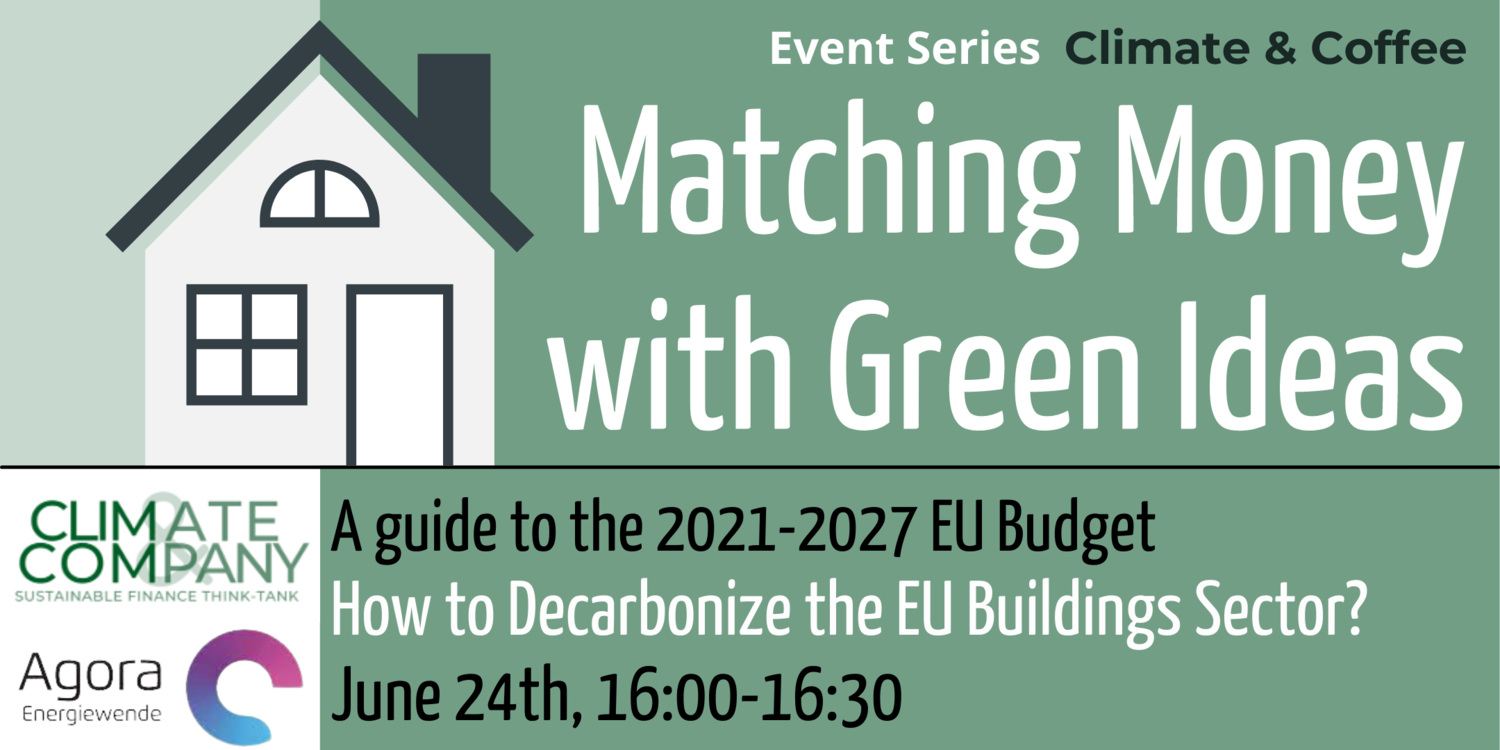 June 24, 2021
4:00 pm - 4:30 pm CET
Online
Matching Money with Green Ideas: How to Decarbonize the Buildings Sector?
June 16, 2021
Climate & Company has organized four events in our Climate & Coffee event series throughout June and July. Climate & Coffee – that's 30 minutes of LIVE climate finance talk with time for your questions – and just in time for your afternoon coffee at 16.00 h! Join us to learn and discuss how the EU Budgets can unlock the green transition in major economic sectors. After a short presentation of our insights for the sectors, we will discuss with an expert – and you! Everyone that is interested in learning more about how to use the EU Budget to decarbonize Europe's economy is more than welcome to join, including investors, policymakers, and students.
This time we have hosted a 30-minute talk about transitioning Europe's Buildings sector with the EU budget! You can now rewatch our discussion with Dr Aleksandra Novikova, Senior Research Associate at IKEM, the Institute for Climate Protection, Energy & Mobility. Aleksandra is an expert on energy and climate policy with fifty publications to date. She has been involved in numerous research projects across the globe with international actors like the European Commission and UNDP. Aleksandra will be sharing her insights on her current research on how to finance a low-carbon transformation of human shelter and related services.
Watch the recording here: