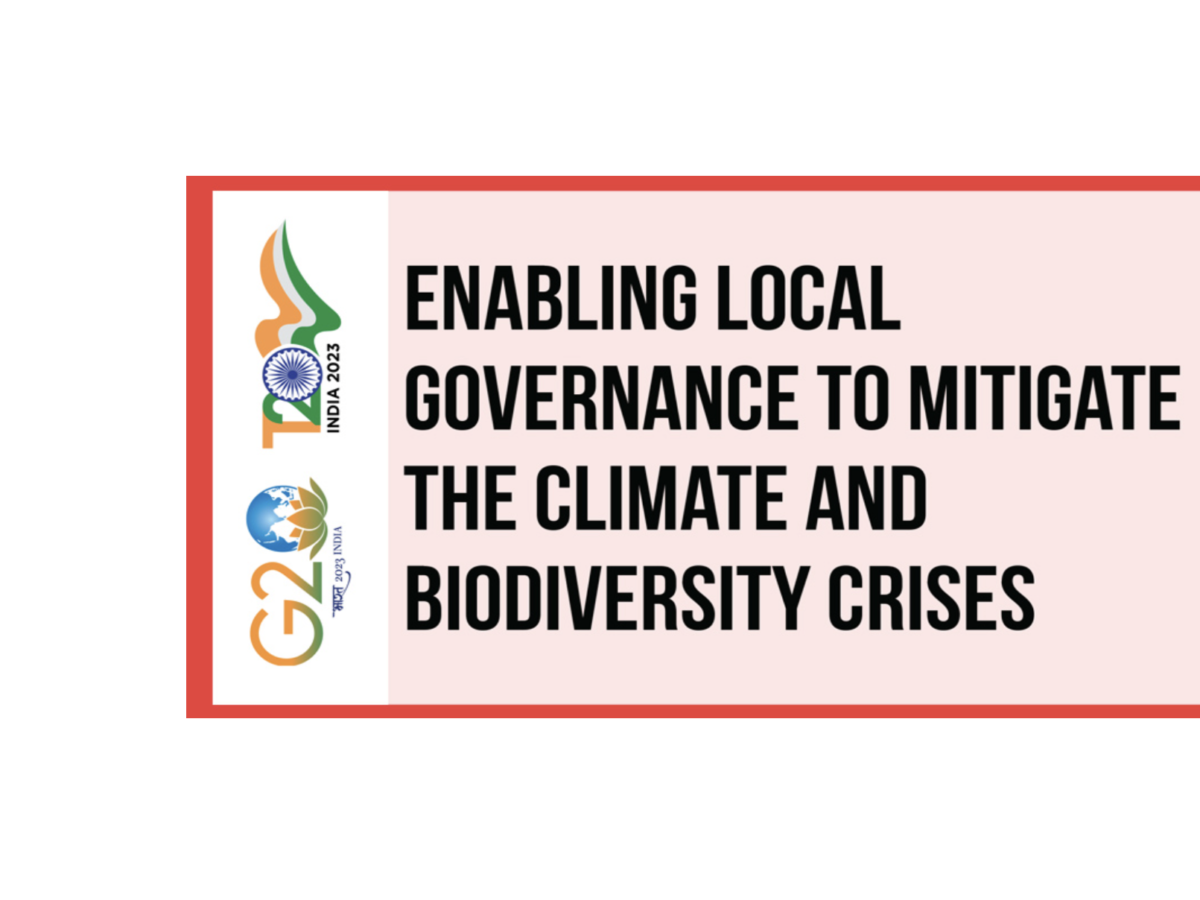 Enabling Local Governance to Mitigate the Climate and Biodiversity Crises | ThinkTwenty (T20) India 2023 – Official Engagement Group of G20
July 11, 2023
Elisabeth Hoch and Max Tetteroo from Climate & Company, together with Sukanya Das (TERI School of Advanced Studies), Dil Rahut (Asian Development Bank Institute), Gabriel Medina (University of Brasilia) and Benno Pokorny (University of Freiburg), prepared this policy brief on enabling local governance to mitigate the climate and biodiversity crises.
The reckless expansion of unsustainable land use, largely induced by supply chains, has led to deforestation, ecosystem conversion, and environmental degradation, which in turn have caused an unprecedented decline in biodiversity and the disruption of ecosystem services. There is growing awareness of the need for global policy, for regulatory, private and financial sector action, to reverse this trend. However, solutions are being developed with little regard, if at all, to local actors and their capacities, interests, and their crucial role in protecting natural resources. Active involvement and empowerment of local actors are critical. The G20 is uniquely positioned to foster local governance and leadership in sustainable natural resource management as part of national and global supply chains. Policies, regulations, and instruments aiming at the conservation of natural resources, forests, and biodiversity must involve and invest in local actors to a greater extent.
This brief presents ways to systematically support and invest in local actors; read it on the T20 website here.
What is the Think20 (T20)?
Think20 (T20) is an official Engagement Group of the G20. It serves as an "idea bank" for the G20 by bringing together think tanks and high-level experts to discuss policy issues relevant to the G20. T20 recommendations are synthesised into policy briefs and presented to G20 working groups, ministerial meetings, and leaders' summit. This helps the G20 deliver concrete policy measures.
What is the Task Force 6: Accelerating SDGs: Exploring New Pathways to the 2030 Agenda
Policies for the SDGs need to be designed keeping in mind how to reach the last individual in line, so that the most vulnerable are also the most sought after. Revitalising the modalities of development cooperation in its various forms remains critical to the attainment of the SDGs by 2030. You can find more information about the Task Force here.