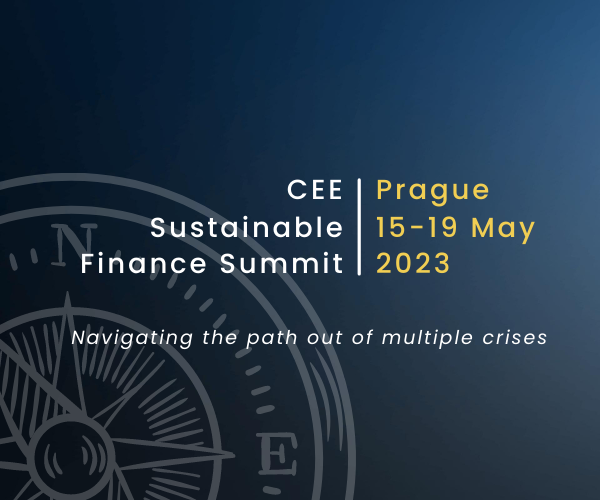 CEE Sustainable Finance Summit 2023
April 17, 2023
The CEE Sustainable Finance Summit 2023 is coming soon!
This May, we are partnering with the International Sustainable Finance Centre in Prague on their much-awaited flagship event 'CEE Sustainable Finance Summit 2023'.
After the success of last year's online summit with 83 speakers from different sectors, this year you can look forward to a five-day conference from Monday the 15th of May to Friday the 20th of May with exceptional guest experts from the banking, energy and finance sectors. The conference will be held in a hybrid format, with in-person sessions by invite-only and a live online broadcast for the general public.
Our CEO Ingmar Juergens will join the first day of the conference in Prague, on the panel "Can and will Europe lead on sustainable finance, and will its policies deliver?".
The Monday morning panel will be preceded by a keynote speech from Eelco van der Enden, the CEO of Global Reporting Initiative (GRI), and Mikuláš Bek, the Czech Minister for European Affairs. The panel will also include Julien Mazzacurati from the European Securities and Markets Authority (ESMA), Lubomir Vystavel from Goldman Sachs Czechia, and Nadia Humphreys from Bloomberg as moderator.
If you are interested in the area of sustainable finance, then this session is definitely for you.